If you have mmmwave or THz antenna phased-array that require Over the Air measurements, MilliBox has the equipment and tools that you need. With the help of MilliBox compact anechoic chamber system, you can plot radiation pattern , collect data from those plots, and assess your antenna performance easily and precisely.
We use a revolutionary modular construction and mmWave grade absorbers to build our compact anechoic chamber products, and we are certain you will be thrilled with the results that our chambers can provide.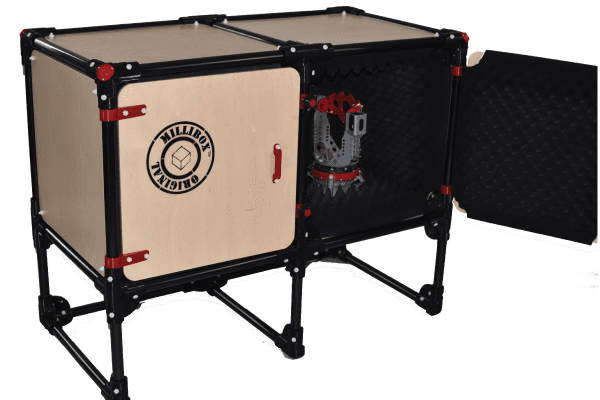 What Is an Anechoic Chamber?
An anechoic chamber is a large or small space that is constructed with absorber materials to ensure there are no reverberations or echoes within the space. This creates an insulated space that is able to block out any spurious reflections and provide you with accurate measurements.
If your business needs to capture antenna radiation pattern that are free from any background noise or interference, a compact anechoic chamber system can be the perfect solution. As you design antenna arrays elements of system simulation test can only bring you so far. Soon you will need to validate your performance over the air. At that point the right choice for anechoic chamber solution is critical
Most anechoic chamber systems require hefty construction and an entire dedicated space to create the proper test environment. MilliBox provides you with daily-use compact anechoic chamber systems that can fit on a typical lab bench. This allows you to scale your test capabilities as your needs expands. Our chambers can help you collect the necessary data without the hassle of sharing a dedicated space.
Why Choose MilliBox?
At MilliBox, our goal is always to help you save both time and money, and our anechoic chambers are an affordable option to collect antenna radiation data accurately. We pride ourselves on our commitment to businesses around the globe and are excited to become your new partner as we provide you with compact anechoic chamber systems that you can always count on.
To learn more about our wide range of products and services, give us a call at +1 408 892 9595.